Subconscious Mind for Money – A Change of Mindset
You can use your subconscious mind for money if you want. However it depends on leading a new way of life. When it comes to financial management, people forget about the subconscious mind.
The biggest problem is that most people focus on the conscious elements of wealth creation. By doing so, they work harder by pushing themselves a lot and dedicating more time in search for greater results.
But how is that working for you?
I believe that in order to reach financial goals, it´s necessary to take into consideration the subconscious mind functioning. So we must have control of the core values and beliefs which are buried deep in our subconscious.
This calls for a mental exercise, but first let´s understand how the brain waves work.
Subconscious Mind for Money – How Brain Waves control The Subconscious Mind
For better understanding, keep in mind that there is a linking between the brain waves and the subconscious mind.
They work exactly like an engine which transmits its power requiring the machine to make less effort. With this comparison, it´s easy to notice that our brain works the same way. And this means that you need to slow down in order to go faster.
By relaxing your state of being, your subconscious mind work more effectively. What´s more, you can find real and lasting change there.
1. Precision Affirmations
Affirmations are mantras which we use repetitively for ourselves so as to believe them. Although theoretically speaking is good, some lack of specificity can hinder results.
This is where Precision Affirmations come in.
By establishing a clear, definitive statement about yourself and acting as if it were true, you achieve amazing results. This happens as a result of your subconscious mind taking control and working in accordance with that belief.
Therefore if you truly believe in positive and precise affirmations about your financial abilities, your brain will behave differently. And as a consequence, it will imprint these beliefs into neural pathways.
Basically, you will literally begin to change your mindset about money, the situation you´re in and life.
2. Visualizations
Visualization is a powerful tool for your subconscious mind. This technique allows you to feel and experience a situation which hasn't happened yet – as though it were real.
The impressive thing is that the subconscious mind cannot tell the difference between imagination and reality.
The simple act of feeding your subconscious mind with specific visualizations brings positive behavioral change to your financial life.
Different from our subconscious mind, our conscious mind tends to focus on past events which is rather negative.
Regarding the subconscious mind, it is able to focus on the bigger picture and is not attached to any limitation.
In other words, by genuinely "seeing" yourself as financially successful in your mind, your subconscious will process that as reality.
3. Meditation
Meditation is a powerful exercise which methodologically retrains your brain, for it transcends any form of conscious thought.
Furthermore, we detach from any internal or external distractions and work our inner peace.
Albeit people dismiss meditation as a new age technique, the truth is that it can change your whole life. And this can bring good vibes to both your emotional and financial life.
Apart from achieving inner calm, through meditation you can equally improve your psychological conditions and become spiritually advanced. Therefore you will be able to break down any mental barriers or limitations surrounding your finances.
Total Money Magnetism: Reprogramming your Subconscious Mind for Money
Total Money Magnetism is the Secret Neuroscience of Millionaires.It is a six-step system that effortlessly and automatically re-programs your brain into the brain of a millionaire. Written by world renowned hypnotherapist, multimillionaire, and celebrity success coach Dr. Steve G. Jones, this program leads you to results.
It allows ANYONE who uses it to experience the wealth, success and total financial freedom they've always wanted. So, you receive a manual packed with millionaire brain-building strategies and advice. This includes the steps to creating a passive income!. In addition, you receive six custom-built millionaire brain hypnosis tracks recorded by Dr. Steve.
The key to a life of financial freedom and abundance is right in front of you. For this reason, I invite you to share it with your friends and subscribers!
Subconscious Mind for Money with Hypnosis and Neuro-linguistic programming
A new mindset shapes your whole reality. So this is a great opportunity for you to understand how the neuro-linguistic programming works.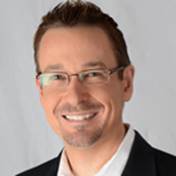 As a world-renowned Clinical Hypnotherapist and self-made millionaire, Dr. Steve G. Jones has everything you need. He understands the powerful relationship between the brain and money. In order for people to experience financial success, they first need to remove any barriers from their subconscious minds. Hence, by using hypnosis and neuro-linguistic programming, Dr. Steve helps people to remove these barriers to wealth. As a consequence, they can take their lives to the next level of success.
Subconscious Mind for Money – Here´s What The Experts Are Saying About Total Money Magnetism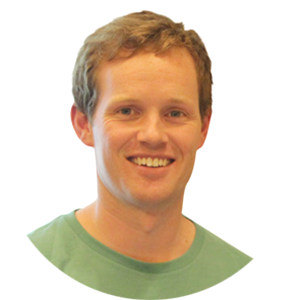 Aidan Booth
Entrepreneur & Author
http://www.AidanBooth.com
Total Money Magnetism is jam-packed with rock solid advice. This is what any success-driven person needs to get their hands on. The 5 fundamentals of money magnetism (part 2) lay an invaluable foundation to financial freedom. And the 10 secret success principles of the ultra wealthy (part 3) are proven rules all successful people live by.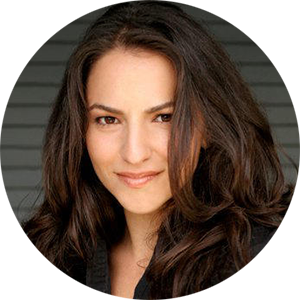 Marni Kinrys
Entrepreneur & Author
http://www.thatsnothowmenwork.com
I'm always talking to my clients about reframing how they think. Definitely, this is the way they have to take action and get what they want. Total Money Magnetism also teaches you how to train your brain so that it automatically works in your favor.
This program was a quick read, very practical and I easily applied what I learned. This way, it helped me to make major changes in the way I conduct business and view money. I highly suggest getting this program!